7 Bayview Campground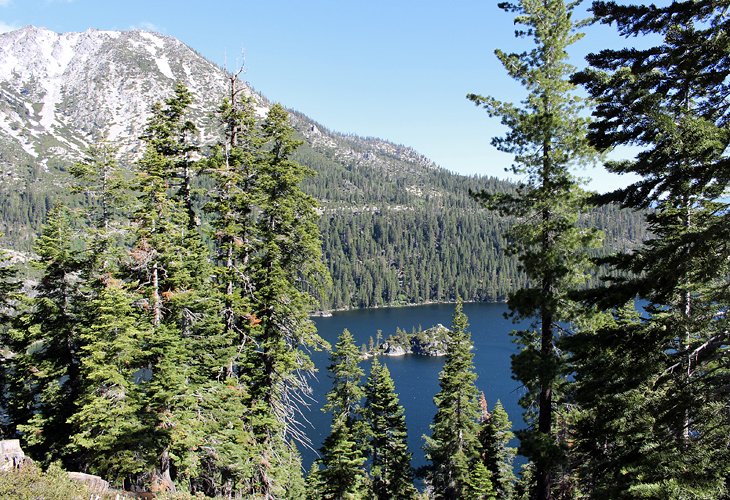 Directly across the highway from Inspiration Point Lookout on Emerald Bay is the small Bayview Campground. For hikers and sightseers, it's hard to beat this fabulous location. You can hike right from this campground to some of the most popular hiking trails in the area, including Cascade Falls/Cascade Lake, Granite Lake, and beyond to other connecting trails that run through Desolation Wilderness. It is right off Highway 89, so traffic noise is a factor. However, considering parking can be very difficult to find along this scenic stretch, being able to access many of the sites on foot is a real advantage. You can't see Emerald Bay from the campground, but there are views through the large trees to the surrounding mountains. For nice views over the water, walk across the highway to the lookout.
This campground has 12 first-come, first-served campsites, which can accommodate tents and small RVs. Facilities include pit toilets, and each site has a picnic table, fire pit, barbecue, and food storage locker.