Since it was founded more than a hundred years ago, Harley Davidson has managed to produce some impressive motorcycles. While some of these models have virtually disappeared from memory, others are unforgettable. In fact, Harley Davidson is so influential in the world of motorcycling that it's referred to as the "American motorcycle". It is important to note that Harley Davidson has manufactured a ton of motorcycles, so choosing the top 10 models of all time is highly subjective.
The company was one of the two primary American motorcycle manufacturers to withstand the Great Depression, and has survived several subsidiary arrangements, ownership arrangements, periods of poor product quality and economic health, and intense global competition to come out as the fifth biggest motorcycle manufacturer in the world. Furthermore, it has proved to be an iconic brand widely recognized for its trustworthy following. Harley Davidson has also been acknowledged for a customization design that led to the chopper motorcycle style.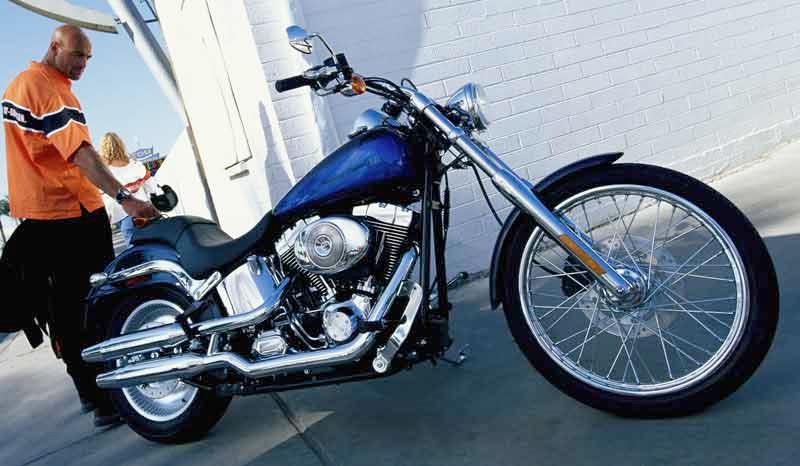 It promoted air-cooled, heavyweight cruiser motorbikes with engine displacements bigger than 700cc and has extended its services to include middleweight street and the more contemporary VSRC platforms.
The traditional Harley Davidson models use V-twin engines, which have a 45 degree angle between the cylinders. There is a single pin on the crankshaft, with both pistons connecting to the pin via connecting rods. To reduce costs and simplify the engine, a single set of points were incorporated into the V-twin ignition without a distributor. This is called a dual fire ignition system. Harley Davidson has manufacturing sites at Bawal, India; Manaus, Brazil; Kansas City, Missouri; Milwaukee, Wisconsin; and York, Pennsylvania. Its motorcycles are sold worldwide.